Orange Ray Alternative Medicine Clinic conveniently located near Royapettah
Royapettah – a bustling town centre in Chennai and one of the best recreational hubs in town. Royapettah has an eclectic mix of the Royal, the Retro, the Religious, the Rocking lifestyles.  To begin with,
The Royal
Royapettah is the home of the princely Amir Mahal – the official residence of the Nawab of Arcot. Dating back to the 1790s, the Amir Mahal was built by the British in the Indo-Saracenic style and later granted to the Arcot Nawab. Till today, this Chepauk Palace, as it is fondly called, is the dwelling of the current Nawab and his brothers.  distinctly regal, the place complete with its own cricket ground is a favourite tourist destination in this area.
The Religious
For the spiritually inclined, Royapettah is ready to escort you to its religious locales.
The famous Thousand-lights Mosque is a sacred Shia pilgrimage site while the Srinivasa Perumal Koil and Durgaiamman temple too draw crowds equally here.
The unique Gaudiya Mutt shrine is also a place for spiritual solace expounding the teachings of Sri Chaitanya Mahaprabhu. Its conical shikaras remind us of the temple architecture in West Bengal and are a blissful sight to behold.
The Rocking
Royapettah is a place to rock. Yes, with the expansive Express Avenue Mall located at the heart of Royapettah, you can shop till you drop! Spread over a sprawling 1.7 million sq.ft., the Express Avenue Mall has nearly 300 stores with fashion boutiques, fancy restaurants, relaxing spas,  cosy cafes and even the famous Escape Cinemas housed here. the plush 4-star hotel called E-hotel is a traveller's delight here.
Royapettah's quaint Writer's Café is a far cry from other usual restaurants. With its library-themed ambience. This café cum bookstore is a gourmet's delight! Ideal for book launches and small party events, Writer's Café is a big hit among the youth of Chennai who connects with their cronies here.
The  Retro
Want to reminisce the golden days of the colonial era?  Head to Amethyst at Royapettah. This bungalow-turned- boutique cum cafe has an old-world charm that is hard to resist. Equally delectable are its delicious offerings to taste with a distinctly different menu. The boutique has fashion wear and accessories while its "Bloom" is a flower-shop that simply takes your breath away.
Bursting with energy, Chennai's own multi-storeyed gaming parlour Blur is Royapettah's rocking sensation. If you are lucky, you may even be part of a game tournament conducted here!
Ready to satiate your recreational appetite? – just head to Royapettah- the commercial heart of Chennai and return richly rejoiced!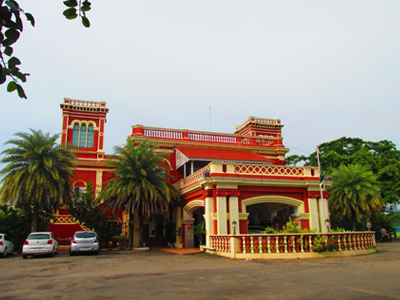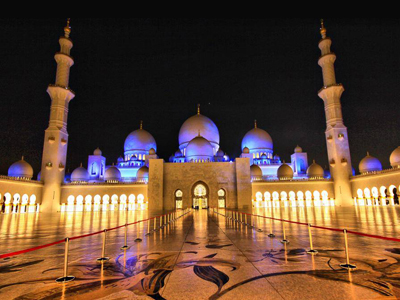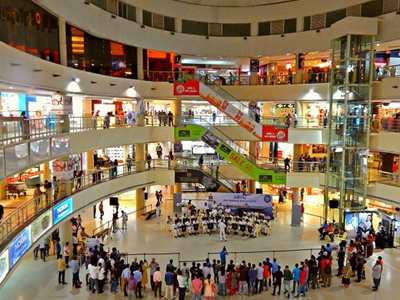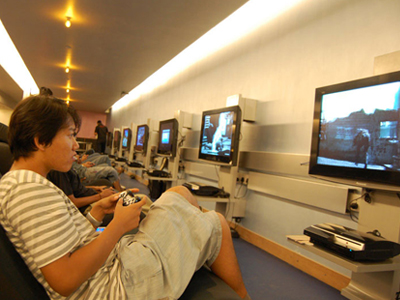 Getting from Royapettah

 

to Orange Ray Alternative Medicine Clinic in Nungambakkam
The distance between Royapettah and Orange Ray Alternative Medicine Clinic, Nungambakkam is about 5 kilometres, and it will take approximately 15 minutes via road.
You can also get to our clinic via cab or Autorickshaw.
If you live in Royapettah, you should come to our clinic once to discover new ways to deal with and conquer any form of physical & mental challenges through therapies and modalities like Yoga Chikitsa, Ayurveda, Homeopathy, Acupuncture, Nutrition, Function Medicine and many other alternative medicine treatment.
Orange Ray is a one-stop solution for Complementary Medicine Concepts. Our Physicians will understand your body and health conditions and complement it with other concepts to make sure you get the results you seek.
Our Services:
Yoga center in Royapettah

,

Chennai




Nutritionist in Royapettah, Chennai




Ayurveda treatment in Royapettah,

 Chennai




Acupuncture treatment in Royapettah, Chennai




Homeopathy treatment in Royapettah, Chennai
Avail our unique alternative medicine therapy benefits by visiting our wellness center. Call 7373332211 & book your appointment today.
| | |
| --- | --- |
|      Monday | 6.00 am – 7.30 pm |
|      Tuesday | 6.00 am – 7.30 pm |
|      Wednesday | 6.00 am – 7.30 pm |
|      Thursday | 6.00 am – 7.30 pm |
|      Friday | 6.00 am – 7.30 pm |
|      Saturday | 6.00 am – 7.30 pm |
|      Sunday | Closed |
Gone were those days where I had trouble to even climb 2 floors. After 2 months of Yoga training taught by Dr. Fharzana Siraj, day before yesterday I went to tirupathi by climbing 3,550 steps. My knee was strong enough that I couldn't feel any pain. This has increased my confidence within two fold.