Orange Ray Alternative Medicine Clinic is close to Kodambakkam
Kodambakkam is filled with rich history and nostalgic filmy culture while also battling to move forward and continue to be one amongst the busiest localities in Chennai.
About Kodambakkam
Kodambakkam's history is that it dates way back to about 2000 years, primarily known for its age-old temples, one including the Bharthuke Savar Temple. The very name of this locality, Kodambakkam' had been derived from the word 'Karkodagan Pakkam' a name of a famous snake in Hindu Mythology. This locality also played a significant role during the period of the Nawab of Carnatic.
Modern Kodambakkam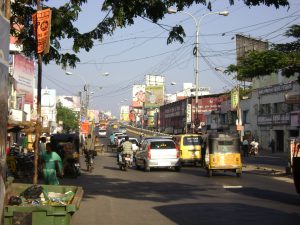 Kodambakkam is home even today to many film studios and the prime reason why Tamil Cinema is often referred to as Kollywood. It is also central to the busiest areas of the city which are Nungambakkam, T. Nagar, Vadapalani and Ashok Nagar. There is seldom a need to go beyond these points to fetch anything you need from the city.
Being the centre of the Kollywood Industry, one can often stumble across Chennai's most famous stars as a large number of the film stars have chosen to reside in Kodambakkam, including our music icon A.R. Rahaman.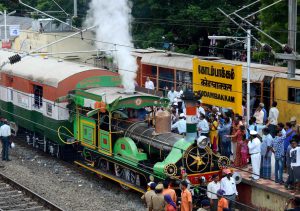 The two famous landmarks here that are well-known by all would be the Kodambakkam Bridge and the busy Railway Station. Both designed with the thought to make one's travels conveniently.
The Kodambakkam Bridge was opened to traffic in the year 1965, making it the oldest overbridge in the city.
Whether you are just visiting this place, a newbie moving or a veteran that has lived there for a while, we hope this information helped.
Getting from Kodambakkam to Orange Ray Alternative Medicine Clinic in Nungambakkam.
The distance between Kodambakkam and Orange Ray Alternative Medicine Clinic, Nungambakkam is about 5 kilometres, and it will take approximately 15 minutes via road.
To avoid traffic the best way is to take the electric train from Kodambakkam Station to Nungambakkam Station. From there, our clinic is just 10 minutes away.  
You can also get to our clinic via cab or Autorickshaw.
If you live in Kodambakkam, you should come to our clinic once to discover new ways to deal with and conquer any form of physical & mental challenges through therapies and modalities like Yoga Chikitsa, Ayurveda, Homeopathy, Acupuncture, Nutrition, Function Medicine and many other alternative medicine treatment.
Orange Ray is a one-stop solution for Complementary Medicine Concepts. Our Physicians will understand your body and health conditions and complement it with other concepts to make sure you get the results you seek.
Our Services:
Yoga center in Kodambakkam, Chennai




Nutritionist in Kodambakkam, Chennai




Ayurveda treatment in Kodambakkam, Chennai




Acupuncture treatment in Kodambakkam, Chennai




Homeopathy treatment in Kodambakkam, Chennai
Avail our unique alternative medicine therapy benefits by visiting our wellness center. Call 7373332211 & book your appointment today.
| | |
| --- | --- |
|      Monday | 6.00 am – 7.30 pm |
|      Tuesday | 6.00 am – 7.30 pm |
|      Wednesday | 6.00 am – 7.30 pm |
|      Thursday | 6.00 am – 7.30 pm |
|      Friday | 6.00 am – 7.30 pm |
|      Saturday | 6.00 am – 7.30 pm |
|      Sunday | Closed |
It was a great experience in taking treatment for my wife, suffering from back pain and tiredness. Through out the short treatment, we did not feel like going to a normal hospital. It was a totally different holistic approach and no awaiting on appointment. Felt like visiting a friend and enjoyable trip every visit. Now she is all right and continuing the exercise and diet tips. I can recommend my family and friends confidently.